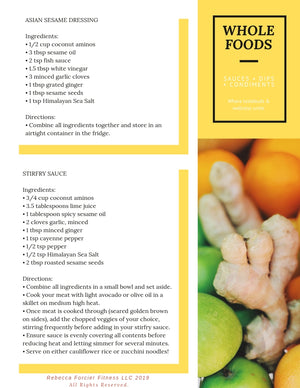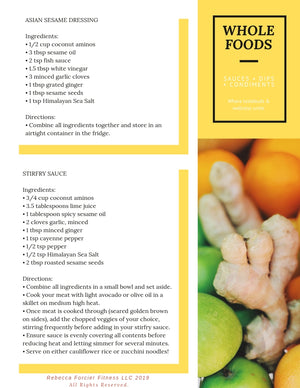 Whole Food & Homemade Sauces + Dips +Dressing!
If you are looking to reduce the amount of highly processed foods in your life (which I highly suggest not only for optimum digestion & fat loss but to simply FEEL amazing!) then you will LOVE this quick & easy guide. I am always experimenting and adding to it and you will be sent any updated versions as well!
We tend to think WHOLE FOODS in terms of dressings and dips means TIME CONSUMING and "BLAH" TASTE but I assure you it doesn't have to be!
Here are some of my GO TO quick, easy + DELISH sauces, dips, + dressings!
BONUS: I have also included my IDEAL + #RFFBABE APPROVED condiments list at the end for those "in a crunch" moments!